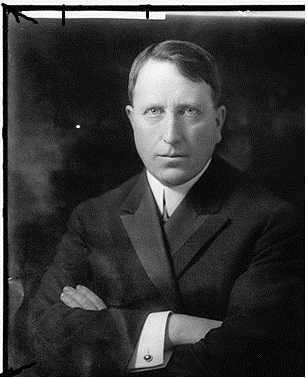 Title
Creator Information
Anonymous
Preview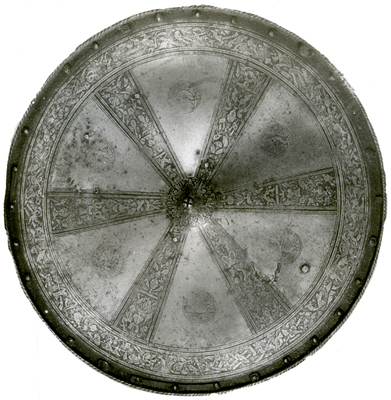 Date Information
about 1575
Description
"Etched in bands which picture trophies, including pieces of armor, musical instruments, weapons. In the sectors between the radiating decorated bands medallions appear in which are etched ramping lions. All bands are bordered by lines broad and narrow, and are without the roped or guilloche ornament which usually appears in shields of this type. There is some question whether the present specimen be not of French origin. It agrees in certain details with French decorated armor of this period, e.g., in the character of its punctuated background and of the arrangement of objects in the ornament. The border of the shield shows traces of the fringe which margins rondaches of the costliest type.
Provenance: Purchased by William Randolph Hearst from Bashford Dean Sale, American Art Association, November 18, 1921, through P. W. French & Co., January 14, 1922 for $330; sold to Gimbel's, April 1942 for $187."
Rights
Long Island University For information on reproductions for academic publishing or commercial use, contact Digital Initiatives Photo Services, 516-299-3504 or email Post-Digislide@liu.edu.
Source
Long Island University, Brookville, NY, http://liu.edu Photograph, William Randolph Hearst Archive, S/B lot 1017, art. #36, Album 9, p. 38