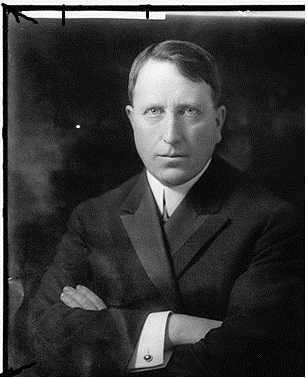 Title
Creator Information
Original design by Le Brun, Charles (1619 - 1690) Woven at the workshop of Le Blond, Etienne (1652–1727) and Croix, Jean de la (1628–1712)
Preview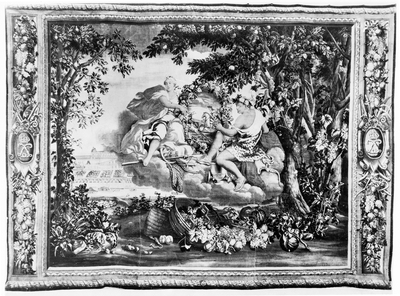 Date Information
Early 18th century
Description
"Depicting Saturn and Hebe amongst clouds, also flanking a wreathed center. In the background in this instance is part of the seine showing the pavilion of the Ballet of Flora at the left. The tapestries are enclosed in wide borders at the sides, containing in the center medallion enclosing ciphers or device of Louis XIV, two interlacing Ls. One of four tapestries, part of a set representing the seasons.
Provenance: Purchased by William Randolph Hearst from French & Company, Inc., July 21, 1930."
Rights
Long Island University For information on reproductions for academic publishing or commercial use, contact Digital Initiatives Photo Services, 516-299-3504 or email Post-Digislide@liu.edu.
Source
Long Island University, Brookville, NY, http://liu.edu Photograph, William Randolph Hearst Archive, S/B lot 329, art. #1, Album 13, p. 19