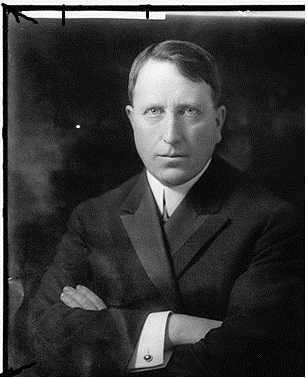 Title
Creator Information
Bourcht, Jean Vander and Cobus, Jan (Flemish tapestry and carpet maker, active 1686 - after 1702)
Preview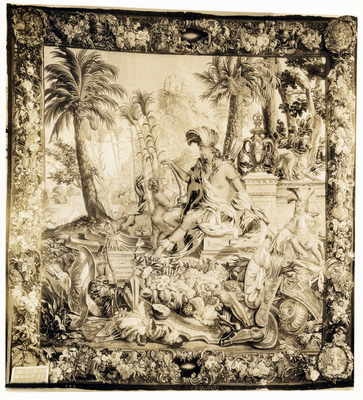 Description
"In the center of a tropical landscape, and Indian princess seated on a parapet, with bow and arrows, caressesa crocodile. Flanking her are two Indian putti smoking pipes. In the background on a hill is a mission, and in the foreground clusters of fruits and flowers and various trophies and precious objects symbolic of the wealth of the new world. The set are all enclosed in their original borders, woven with vases, clusters of fruit, flowers and leaves, bust portrait and cartouches. They are particularly fine in weave and especially rich in color.
Provenance: Purchased by William Randolph Hearst from P. W. French & Company, November 18, 1927."
Rights
Long Island University For information on reproductions for academic publishing or commercial use, contact Digital Initiatives Photo Services, 516-299-3504 or email Post-Digislide@liu.edu.
Source
Long Island University, Brookville, NY, http://liu.edu Photograph, William Randolph Hearst Archive, S/B lot 169, art. #37, Album 12, p. 65