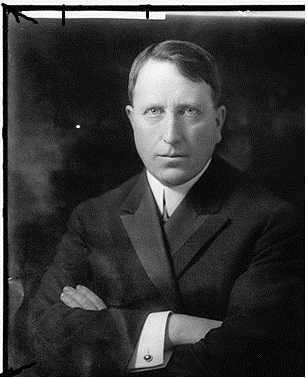 Creator Information
unknown Flemish
Preview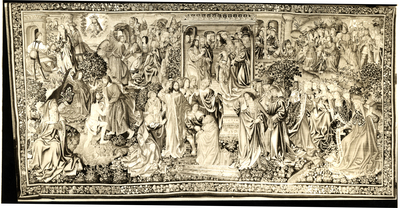 Date Information
late 15th century
Description
"Scene 1 - St. John the Baptist baptizing Christ in the River Jordan. Scene 2 - St. John preaching to Man, Nature, Abraham and others, with the Tempter looking on. Scene 3 - Salome receiving the head of St. John the Baptist. Scene 4 - Resurrection of Lazarus with Martha and Peter. Scene 5 - (Upper centre) the Woman taken in Adultery. Peter standing beside Christ. Scene 6 - Judas accepting the Thirty Pieces of Silver. Scene 7 - Nature, Man, John and Abraham held prisoners by the Tempter. Scene 8 - Christ armed by the Virtues for Combat against the Tempter. Scene 9 - Charity passing the Gauntlet of Combat to the Seven Vices.
Provenance: Purchased by William Randolph Hearst from the Duke of Berwick and Alba, Liria Palace, Madrid. Acquired from Duveen Brothers, Inc., April 19, 1922."
Rights
Long Island University For information on reproductions for academic publishing or commercial use, contact Digital Initiatives Photo Services, 516-299-3504 or email Post-Digislide@liu.edu.
Source
Long Island University, Brookville, NY, http://liu.edu Photograph, William Randolph Hearst Archive, S/B lot 183, art. #1, Album 11, p. 17