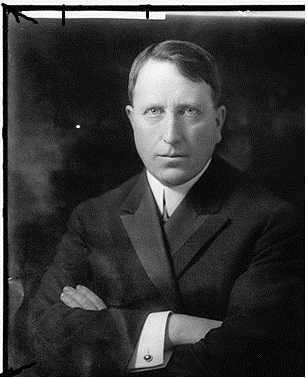 Title
Creator Information
Anonymous
Preview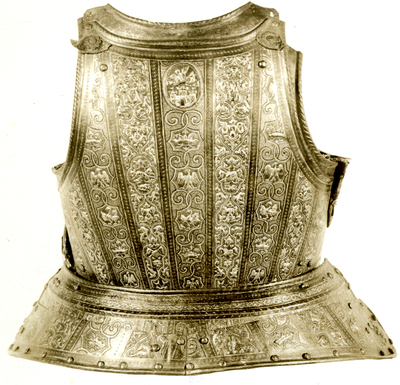 Date Information
end of the 16th-century
Description
"This sumptuously decorated backplate is adorned with vertical bands, embossed, chased and gilt upon a ground delicately inlaid with gold. Among the decorative motives is to be noted the bat-winged bird, the heraldic dragon of the Borghese arms), conspicuously shown in the middle of the central band of ornament, enclosed with silver fillets whose design is identical with those already described in the two Borghese glaives, under Lot #625 - Art. #123 and #124. The decoration is manifestly from the same hand as that of these two glaives and of just the same date. Whence we may fairly conclude that the suit to which this back belonged was made for Camillo Borghese while yet a cardinal, for the reasons already put forward in the notice on the aforesaid glaives. There is nothing surprising in finding a cardinal donning a corslet. Amid the disturbances of the Renaissance, the divisions and territorial differences of Italy, wars were incessantly awaging in one district or another; fighting prelates were nothing out of the way, and Cardinal Borghese was merely following conspicuous examples. The Ameria Reals, Turin, contains a tilting-suit belonging to Cardinal Ascanio Sforza, and it will be remembered that Cesare Borgia, a lifelong condottiere, who must in his time have worn many a suit now vanished, while invested with the cardinal's purple, still plied the trade of a condottiere. Camillo Borghese, who, ere his election to the papacy, discharged for years the quasi-military duties of governor of Rome, had particular occasion to don harness, and the suit to which this backplate belonged was assuredly worthy of such an owner.
From Borghese Collection.
Provenance: Purchased by William Randolph Hearst from Arnold Seligmann, Rey & Co., Inc., April 24, 1924."
Rights
Long Island University For information on reproductions for academic publishing or commercial use, contact Digital Initiatives Photo Services, 516-299-3504 or email Post-Digislide@liu.edu.
Source
Long Island University, Brookville, NY, http://liu.edu Photograph, William Randolph Hearst Archive, S/B lot 625, art. #257, Album 9, p. 13