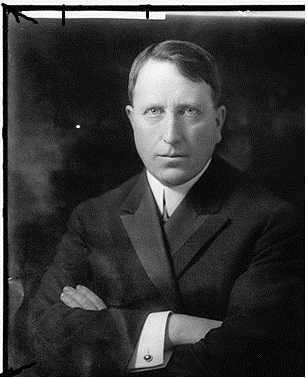 Title
Creator Information
Anonymous
Preview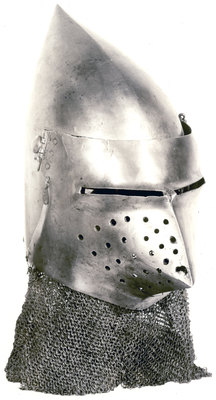 Date Information
14th Century
Description
Sharply peaked crown sloping backward in continuation of the line of the visor. Visor likewise sharply beaked (Anglice - "pig faced" - Translator), with vents below the transverse medial ridge. Attached by pins and staples to the pivot-hinge by which it can be raised or lowered. The visor can be removed merely by withdrawing the pins. Curtain of mail. This helmet is of splendid workmanship, and aroused great admiration at the 1900 Exhibition. Reproduced in Thoumas: "Les anciennes Armees francaises." (Vol. 1, p. 9.) The bascinet is of all helmets the rarest, and the present example is deservedly famous.
From the Arlincourt Collection
Provenance: Purchased by William Randolph Hearst from Arnold Seligmann, Rey & Co., Inc., April 24, 1924 for $2,468.45; sold to Gimbel Bros., Inc., December 30, 1943 for $800.
Rights
Long Island University For information on reproductions for academic publishing or commercial use, contact Digital Initiatives Photo Services, 516-299-3504 or email Post-Digislide@liu.edu.
Source
Photograph, William Randolph Hearst Archive, S/B lot 625, art #270, Album 7, p. 9