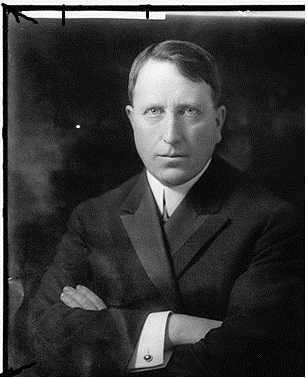 Creator Information
Anonymous
Preview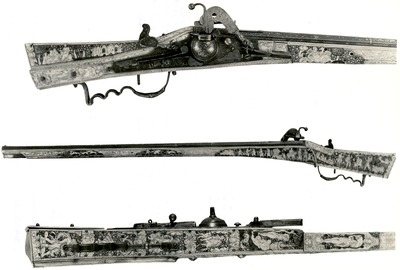 Description
"The entire stock inlaid with figure subjects and hunting scenes in engraved staghorn, partly tinted green to represent trees and grass. On the front are depicted hounds chasing a stag and a hare, Leda with the Swan, and Lot with his daughters. The butt-trap is engraved with a figure of Hope. The combined wheel-lock and match-lock is damascened in gold and silver with the eagle of the Holy Roman Empire, the barrel with figures amid scrollwork. This magnificent gun, which is one of the finest specimens in existence, bears the date 1583, and was originally made for Francis II, Duke of Saxe-Lauenburg, whose coat-of-arms is engraved upon the butt. From the Collection of Lord Francis Hope. Provenance: Purchased by William Randolph Hearst from S. J. Whawell Sale, Sotheby & Co., London, through The National Magazine, London, England, May 3, 1927 for $5,109.70; sold to Le Tasse Gallery, December 4, 1940 for $1,604.00. "
Rights
Contact Long Island University For information on reproductions for academic publishing or commercial use, contact Digital Initiatives Photo Services, 516-299-3504 or email Post-Digislide@liu.edu.
Source
Long Island University, Brookville, NY, http://liu.edu Photograph, William Randolph Hearst Archive, S/B lot 1033, Article 185, Album 1a, p. 3.