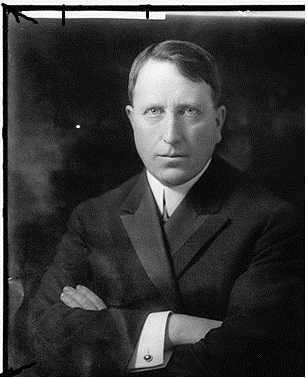 Creator Information
Anonymous
Preview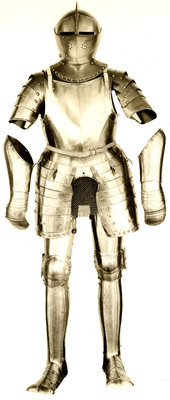 Date Information
16th Century
Description
The pieces composing this suit are not quite homogeneous, but are of fine quality, and together form an imposing suit, consisting of: -
An exceptionally fine closed helmet of great weight with plume holder in bright steel, and the finest condition, reported from the collection of Baron de Cosson…Late XVI century. Gorget and Espaliere of six lames. Fine Breastplate with movable gussets and strong salient tapul, roped ridge, and bearing a well-impressed Nuremberg mark. Backplate. Tace and Tassets of six lames...Middle of the XVI century, Coles Park Collection, Buntingford. Complete Leg-pieces with square-toed sollerets of the style of the XVI century (the cuisse and knee cop of the right leg are genuine) Collection of Lord Shrewsbury, Alton Towers. A fine pair of elbow mitten gauntlets. Of good form and quality...late XVI century. Collection of Edward Allday, Birmingham.
Provenance: Purchased by William Randolph Hearst from Sotheby, Wilkinson & Hodge, London, through William Permain, March 1, 1923.
Rights
Long Island University For information on reproductions for academic publishing or commercial use, contact Digital Initiatives Photo Services, 516-299-3504 or email Post-Digislide@liu.edu.
Source
Photograph, William Randolph Hearst Archive, S/B lot 150, art #28, Album 6, p. 41