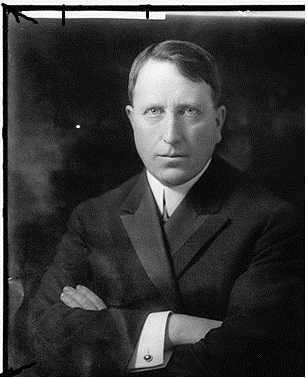 Creator Information
Anonymous
Preview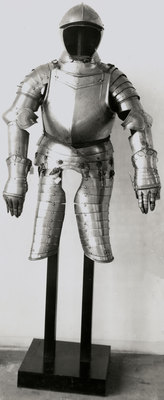 Date Information
Middle 16th Century
Description
Of bright steel, consisting of an open casque with hinged umbril and check plates, the skull with low roped keel and roped border, espaliers to which are attached with sproket pins the arm defences, with elbow cops and protectors.
The breast plate, with pronounced tapul, has a roped turnover, and is decorated with a sunk band across the chest; a tace of three lames, pierced with a hole for the attachment of a brayette; the tassets, fastened by means of straps and buckles, are formed of ten lames, decorated with a roped border surrounding the aperture of the brayette; the back plate with garde-de-rein attached; the figured gauntlets do not belong to the suit.
Provenance: Purchased by William Randolph Hearst from Christie, Manson & Woods, London, April 17, 1923, through William Permain, May 4, 1923.
Rights
Long Island University For information on reproductions for academic publishing or commercial use, contact Digital Initiatives Photo Services, 516-299-3504 or email Post-Digislide@liu.edu.
Source
Photograph, William Randolph Hearst Archive, S/B lot 57-A, art #76, Album 6, p. 17