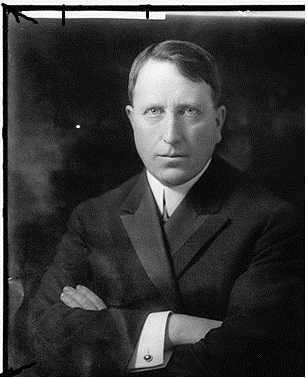 Creator Information
Anonymous
Preview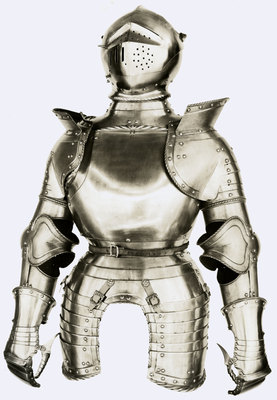 Description
Globular breast, with short tassels of six lames buckled to a braconniere of three lames; borders heavily roped. Backplate plain, with only upper plate of garde-reins. A gorget with roped border has turning pins for the pauldrons, which carry passegardes and are articulated arms complete, including a pair of mitten gauntlets and scaled thumbs. A Nurnberg mark appears on the breast.
An armet, with visor in one piece. Round bowl, with low roped crest. Lower margin of bevor and bowl filed.
Provenance: Purchased by William Randolph Hearst from American Art Galleries, April 30, 1923 for $300.00; sold to Gimbel Bros., Inc., March 31, 1941 for $134.00.
Rights
Long Island University For information on reproductions for academic publishing or commercial use, contact Digital Initiatives Photo Services, 516-299-3504 or email Post-Digislide@liu.edu.
Source
Photograph, William Randolph Hearst Archive, S/B lot 1033, art #78, Album 6, p. 12