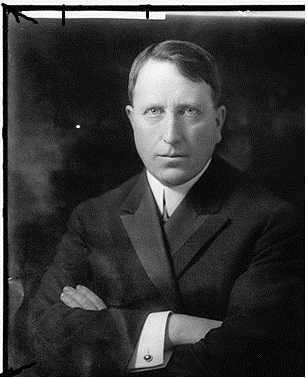 Creator Information
Anonymous (German)
Preview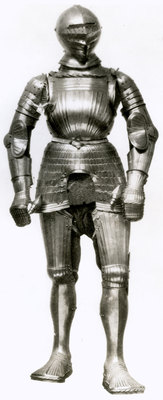 Date Information
ca. 1490
Description
Of bright steel, consisting of a helmet, of fine shape and good quality, the skull finely fluted with laminated couvre nuque, the visor of bellows type pierced with numerous holes, gorget, globose breastplate with pronounced roped turnover to the plate and gussets, tace of four plates and laminated tassets, the cuisses and knee cops fluted, the arm defences consisting of laminated shoulder guards, and vambraces, short cuffed mitten gauntlets which are not a pair.
Note: Pair of a complete arms and gauntlets are not on this suit as they have been used to complete a Maximilian Suit St. Donat's Castle, Wales.
Provenance: Purchased by William Randolph Hearst from Morgan S. Williams Sale at Christie, Manson & Woods, April 26 - 28, 1921, through Duveen Brothers, May 23, 1921.
Rights
Long Island University For information on reproductions for academic publishing or commercial use, contact Digital Initiatives Photo Services, 516-299-3504 or email Post-Digislide@liu.edu.
Source
Photograph, William Randolph Hearst Archive, S/B lot 623, art #3, Album 6, p. 7