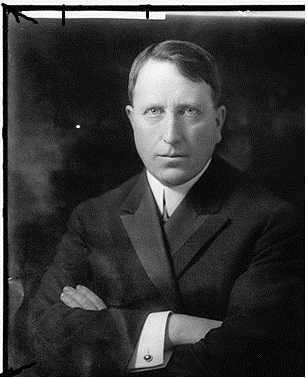 Title
Creator Information
Anonymous (German)
Preview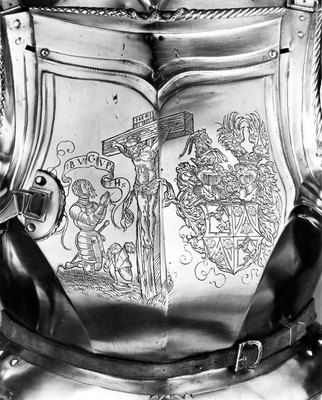 Date Information
ca. 1540
Description
Part of a full suit of tilting armor, this engraved breastplate shows a detailed etching of the crucifixion, flanked by a kneeling male figure (left) in full armor with a helmet at his knees. Above his head, an inscribed scroll (BVGVPH). A highly decorated shield is placed to the right of the crucifix. It is decorated with a coat of arms, fabulous creatures and trophy helmets. This item is related to two other such works, etched with a crucifixion scene, purchased by Hearst in 1921 (Album 6, p. 13) and 1922 (Album 6, p. 19).
Provenance: Castle Dittersbach Silesia? Purchased by William Randolph Hearst from A. Schedelmann, Berlin, Germany, November 11, 1914; Sold to Carl Otto Kretzschmar von Kienbusch (1884-1976) from the International Studio Art Corporation in New York on March 25, 1953; Philadelphia Museum of Art by bequest of Carl Otto Kretzschmar von Kienbusch, accession no. 1977-167-11.
Rights
Long Island University For information on reproductions for academic publishing or commercial use, contact Digital Initiatives Photo Services, 516-299-3504 or email Post-Digislide@liu.edu.
Source
Photograph, William Randolph Hearst Archive, S/B lot 1380, art #7, Album 6, p. 6B