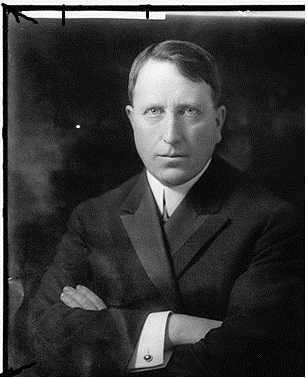 Creator Information
Anonymous (French)
Preview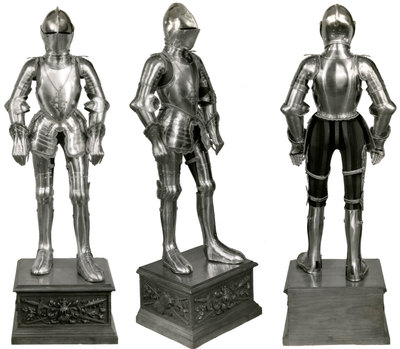 Date Information
ca. 1560
Description
Of bright steel, consisting of an armet attached to the turnover of the gorget, the breastplate beautifully moulded, of peascod shape with a slight tapul, is decorated with an etched ornament in the form of a cross suspended by a chain, the points of the cross terminating in a fleur-de-lys originally gilt, the waist escalloped and enriched with brass studs, attached by turning pins is the tace to which are buckled the tassets. The upper defences are laminated in a contrary direction to the usual manner, elbow cops, vam braces, pointed cuff gauntlets, cuisses, knee cops, jambs and bear-paw sollerets. Although of a composite construction all the parts are more or less contemporary.
Provenance: Purchased by William Randolph Hearst from Morgan S. Williams Sale, Christie, Manson and Woods, April 26 - 28, 1921, through Duveen Brothers, London, May 23, 1921.
Rights
Long Island University For information on reproductions for academic publishing or commercial use, contact Digital Initiatives Photo Services, 516-299-3504 or email Post-Digislide@liu.edu.
Source
Photograph, William Randolph Hearst Archive, S/B lot 623, art #4, Album 6, p. 5