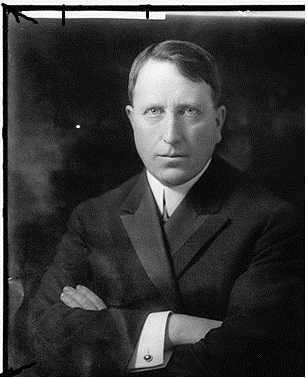 Creator Information
Anonymous
Preview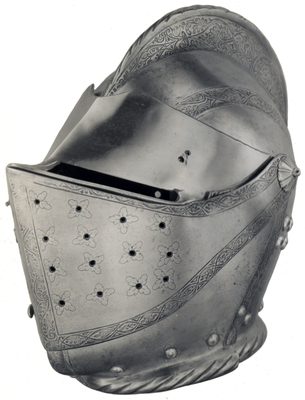 Date Information
ca. 1540-1550
Description
Of sound and strong construction, this piece, seemingly intended primarily for the tilt-yard, is an excellent representation of its period and class; decorated throughout with engraved bands and borders of strap and scroll work interspersed with conventional floral motives. Face-guard in two-pieces, the visor proper fitting into the ventail (the former, as aforesaid, has a reinforcing plate rivetted to it a demeure) which looks when closed to the chin-piece by a sliding catch.
Visor-pivots with rayonne heads. The chin-piece looks to the skull when closed by a hook and spring eyelet. The escurfia (reinforcing steel coif) is decorated on either side with a large floral motive. Pin for raising visor. The ventail is perforated on left with 14 circular vent-holes, on right with nine oblique cruciform slits. The protruding angular profile of the chin is characteristic of German armor of the second quarter of the 16th century; a row of brass rivet-heads run around the base and a cluster of four brass eyelets is set in the skull just level with either ear. The helmet finishes below with a boldly roped hollow rim intended to fit over and rotate upon the rim of the collar. Possibly for the Spanish market.
Provenance: Purchased by William Randolph Hearst from S. J. Whawell Sale, through Sotheby & Co., London, May 3 - 6, 1937.
Rights
Long Island University For information on reproductions for academic publishing or commercial use, contact Digital Initiatives Photo Services, 516-299-3504 or email Post-Digislide@liu.edu.
Source
Long Island University, Brookville, NY, http://liu.edu Photograph, William Randolph Hearst Archive, S/B lot 1033, Art. #168, Album 7, p. 17