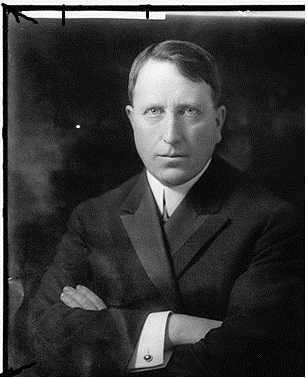 Title
Creator Information
Vischer, Hans (German sculptor, draftsman, and brass caster, ca. 1489-1550)
Preview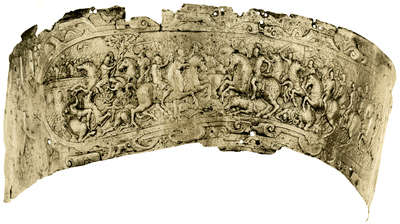 Date Information
mid. 16th-century
Description
"Embossed, with representations of Constantine's victory at the Milvian bridge between scroll-work flanked with classical trophies. The style recalls the work of Hans Visscher, son of the better known Peter Visscher; Hans style being strongly impregnated with Italian influence. An unusually extensive and elaborate composition.
Provenance: Purchased by William Randolph Hearst from the Whawell Sale, thru Sotheby's, May 3, 1927 for $107.06; sold to Gimbel Bros., Inc., February 23, 1941 for $39."
Rights
Long Island University For information on reproductions for academic publishing or commercial use, contact Digital Initiatives Photo Services, 516-299-3504 or email Post-Digislide@liu.edu.
Source
Long Island University, Brookville, NY, http://liu.edu Photograph, William Randolph Hearst Archive, S/B lot 1033, Art. #190, Album 8, p. 17